This Charity is dedicated to the memory of Alan Charles Senitt murdered in Washington DC on 9th July 2006 whilst defending a friend. The core purpose of the trust is for it to be a testimony to and the perpetuation of the life, work and aspirations of Alan for the benefit of future generations.
Making a difference by funding education and training opportunities for future community leaders
Making a difference by funding innovative opportunities for Interfaith dialogue and Israel education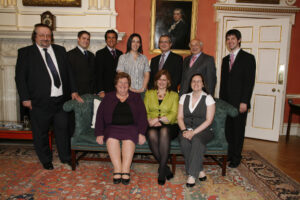 28/3/11
The Trustees of The Alan Senitt Memorial Trust are pleased to announce our new Patron..
Miss Luciana Berger MP; Labour and Co-operative Member of Parliament for Liverpool Wavertree, Shadow Minister for Climate Change.
Luciana was a very good friend of Alan and is very close with the Senitt family. We are honoured to have her on board and supporting us in this way.
Blockchain and Crypto Talk